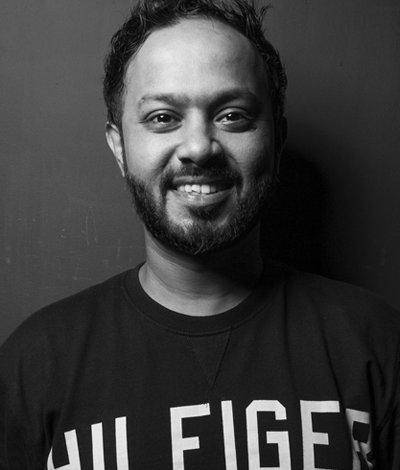 "I Never Had A Plan B. Deejaying Was The Only Thing I Fell In Love With And The Only Thing I Dreamt Of!"
- DJ David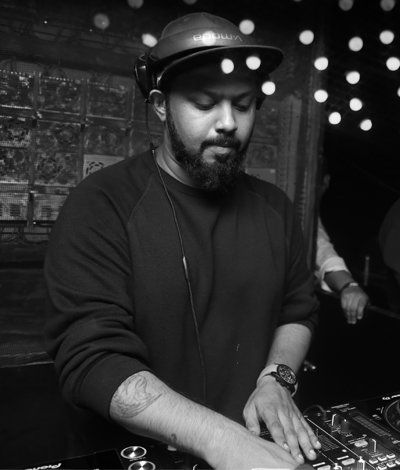 ---
DJ David
Mumbai - The most populous city in India - is one of the hottest acts to have emerged from the new generation of Indian DJ Artists breaking through in recent years. DJ David's phenomenal rise in 2018 confirms to tastemakers that he is set to remain a driving force within the scene. Surging his way to the forefront of the booming electronic dance music and making his mark not only with footstompin music but also blazing a trail with the remixes of his own. It's been journey of ups and downs - several rejections but he never let it bring him down. He kept working at it eventually got a club called D'Bell in Mumbai which is where his journey began. There on it's been a constant process of self-drive - pushing himself to learn more and do more - and growing from D'Bell to Razzberry Rhinoceros to now India's first luxury floatel - the AB Celestial. DJ David has managed to step forward as a respected artist in his own right, repeatedly blowing away all his fans at mumbai's top clubs and bars by playing the perfect DJ sets and of course, his titanic DJ performance. His intense and energizing performances ensure his audience have a radical experience! His performances are sought all over the mumbai and have received mighty receptions in venues from some of the top famous nightclubs and bars with his dynamic sets and fully customized visuals.
DJ David - making an immediate name for himself with his gigantic deejaying performance in a short period of time. He genuinely knows how to read a crowd. Whether at massive festivals or more intimate club shows, he always creates a truly unique vibe. There's certainly some truth about David: "Nothing worth having comes easy." Edwin George, known by his stage name, DJ David. The Highly Prodigious DJ and current resident of India's first luxury floatel - the AB Celstial which is making waves across the leisure and nightlife scene in Mumbai. One of the pioneers among the DJ's in Mumbai, Started his career in 2006. Played his DJ-Sets in various clubs throughout Mumbai as well as participated in major events. Having started out as a DJ since 2006, Gaining more & more attention after performing in Mumbai's Top Night Clubs and Bars, his delivery of high quality DJ-Sets brought him to perform at famous clubs like PlayBoy, Matahaari, Tryst, Play The Lounge, Cavalry, Xxo St. Regius, Talaiva Anarchy, Soda Water, Cafe Mojo, Tre Sirkus, Carouse, A Bar Called Life, Lord of The Drinks, it's no surprise that DJ David's sound has experienced an ever-growing fanbase.
Dedication burns strong as the music flows, so it isn't surprising DJ David had given a lot of killer performances on his name. Edwin George has always identified strongly as DJ David within famous clubs and bars in Mumbai. Party animal by nature, DJ David plays every style of banging music, and extremely skilled in his deejaying. His unique style and characteristic sound makes his fan-base grow day by day. Not only the fans love his stage performance, but he also has gained both the attention and respect from the industry. His sound takes influences from Rock-Retro, R&B, Old School, HipHop & House. He's Popular as a commercial - Bollywood DJ. Mumbai's increasing nightlife culture pushed the Djing industry into the advanced age. DJ David's booming dj sets built him into a fearless performer who combines elements from all musical genres to create a brand with hype bass sound that is signature to himself alone. DJ David keeps doing music research in his free time and in love with artists like DJ Name, DJ Name, DJ Name, DJ Name, DJ Name! DJ David have also been supported by famous dj artists such as -- names, names, names, -- and a lots more. DJ David been featured in the "Dj Magazine 2018" for his outstanding performance and increasing popularity across the mumbai. The DJ David hype continues its growth among the fans. David has an energetic dj act that will not only entertain the hardcore fanbase. With everything he have accomplished, it is obvious to say DJ David is ready to take over!
In his free time DJ David always make it point to update his knowledge and working understanding of new technologies - especially the consoles. He made it a point to play on updated consoles like Pioneer Nexus 2 system and use cool software like Rekordbox etc to manage his music; as he realized that keeping up with technology invariably makes Djing easier and more efficient. DJ David owns very minimalistic gears such as - Pioneer CDJ2000 Nexus 2 & DJM900 Nexus 2. DJ David is also associated with HiTec DJ Academy a Studio and Music School located in Andheri, Mumbai and that's where he usually produce his own music. DJ David has been performing all over the India. He has hyped up crowds in the best venues and on key festivals. Next year he will perform on even bigger stages, as DJ David's sound is growing more and more. So keep your eye on his agenda to make sure you catch him on one of the exhilarating festivals and thrilling club-nights.